Athletics at St. Augustine Catholic HS
St. Augustine Catholic High School facilitates academic excellence in a Catholic environment where students are encouraged to grow in Christian life through dialogue, proclamation, charitable outreach, worship, and celebration.
St. Augustine offers a variety of sports and extracurricular activities to accommodate all students. We are committed to excellence not only in the classroom, but also on the field or court. To help ensure we are supporting the development of the whole child, we must actively support our students physically, spiritually, and emotionally. #GOWOLVES
​
Region Champions!!
We want to send a HUGE shoutout to both our soccer and girls' volleyball teams for capturing the 2A South Region Championships for the Fall '21 sports season in their respective sports! Girls' Volleyball is no stranger to winning championships as this is their 4th Region Championship in the past (5) seasons. Soccer, on the other hand, had their best season in school history, finishing the regular season undefeated and making their first ever playoff appearance. Great job to both coaches and their teams!!!
Banner Health "Bearing Gifts" to St. A's!!!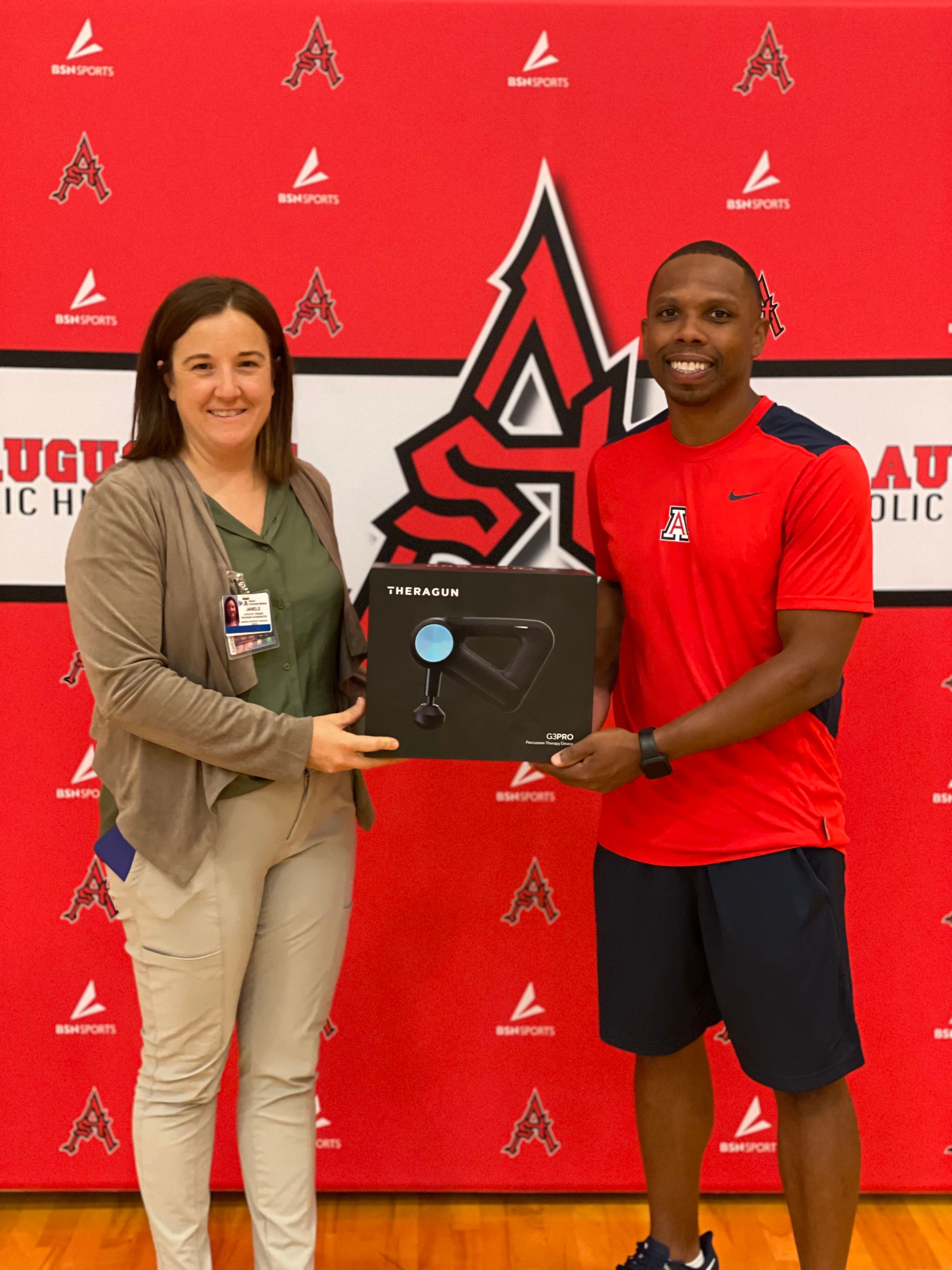 We want to send a BIG "THANK YOU" to our Athletic Trainer, Janelle Roche, and Banner Health for donating a Theragun to St. Augustine to help our athletes perform and recover better! We appreciate all the time and dedication you pour into our students!!!
Wolves Soccer now #2 in the State in 2A!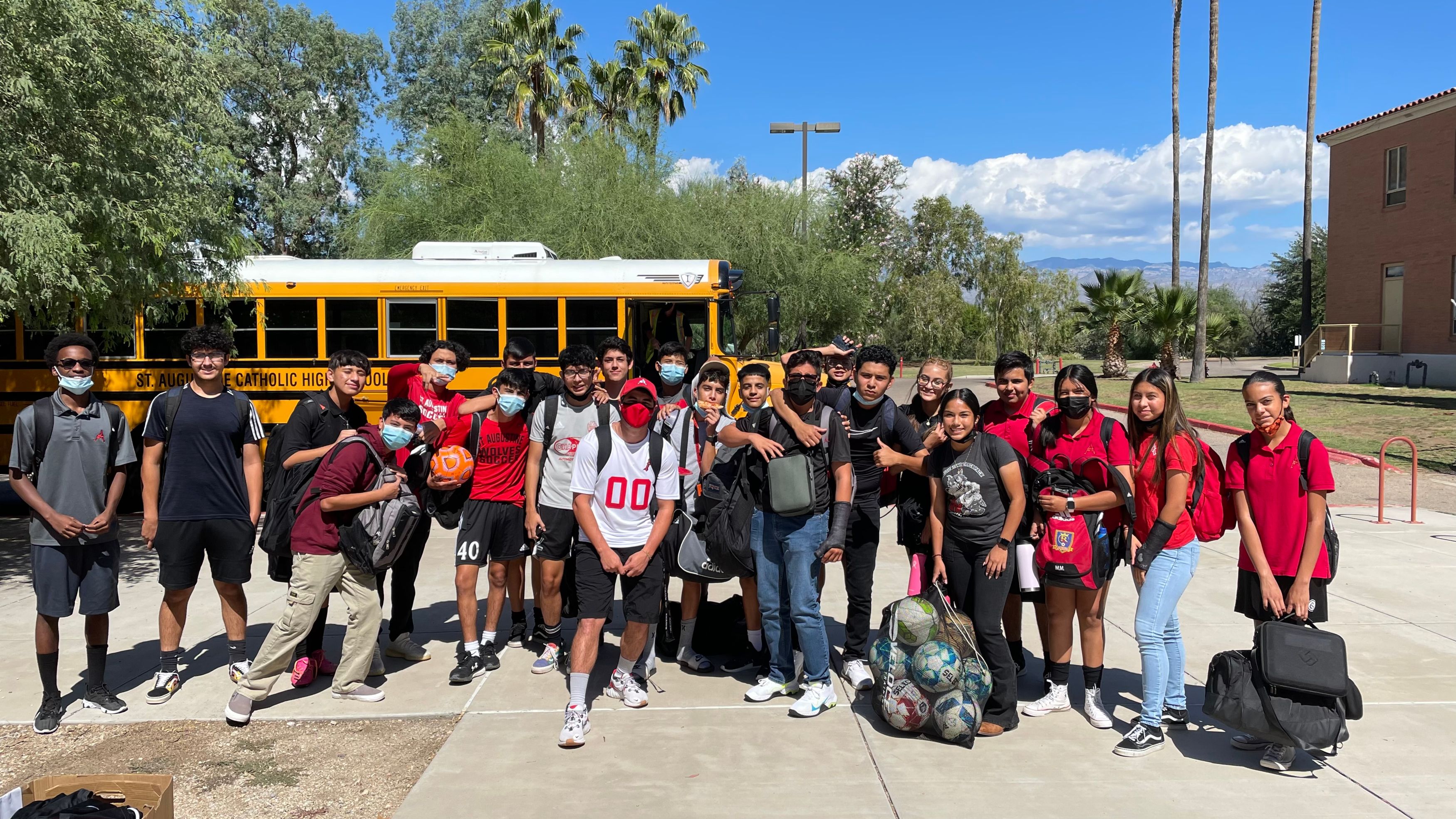 The Wolves' Soccer team is now ranked #2 in the state in 2A! The Wolves took care of business this week with wins at Patagoina (4-0) and Benson (3-0), respectively, and remain atop the 2A South Region with a 7-0-1 record overall. The Wolves will travel to Madison Highland on 10/21 for a HUGE game against the #3 ranked team in the state at 6pm! #GOWOLVES
Girls' Volleyball now in 1st Place in 2A South Region!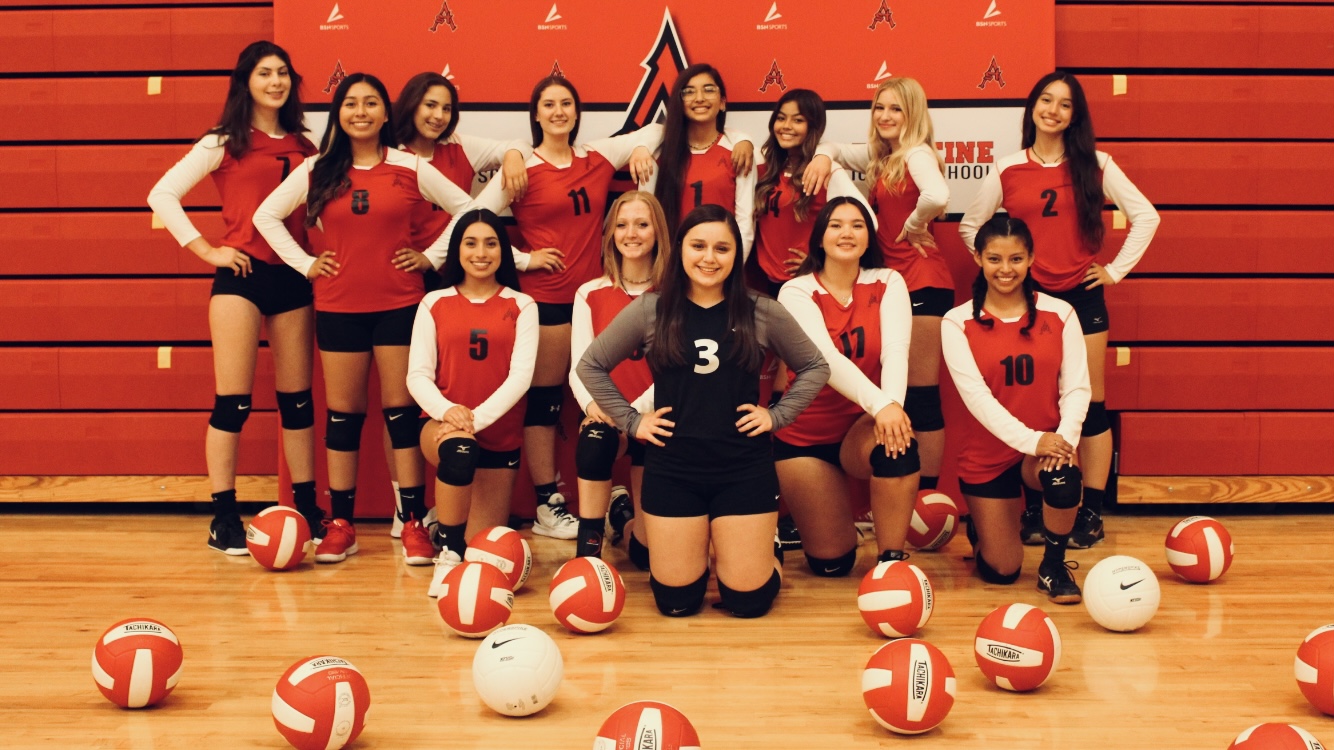 The Lady Wolves are starting to "gel" and find themselves tied for 1st place in the 2A South Region after avenging an early season loss to the Vipers of Miami this past Tuesday, 3-0! The team has won 4 of the last 5 games and have an 8-5 overall record. Come check these ladies out this Friday 10/22 when they face-off against Veritas Prep. JV starts at 5pm, with the Varsity starting at 6pm!